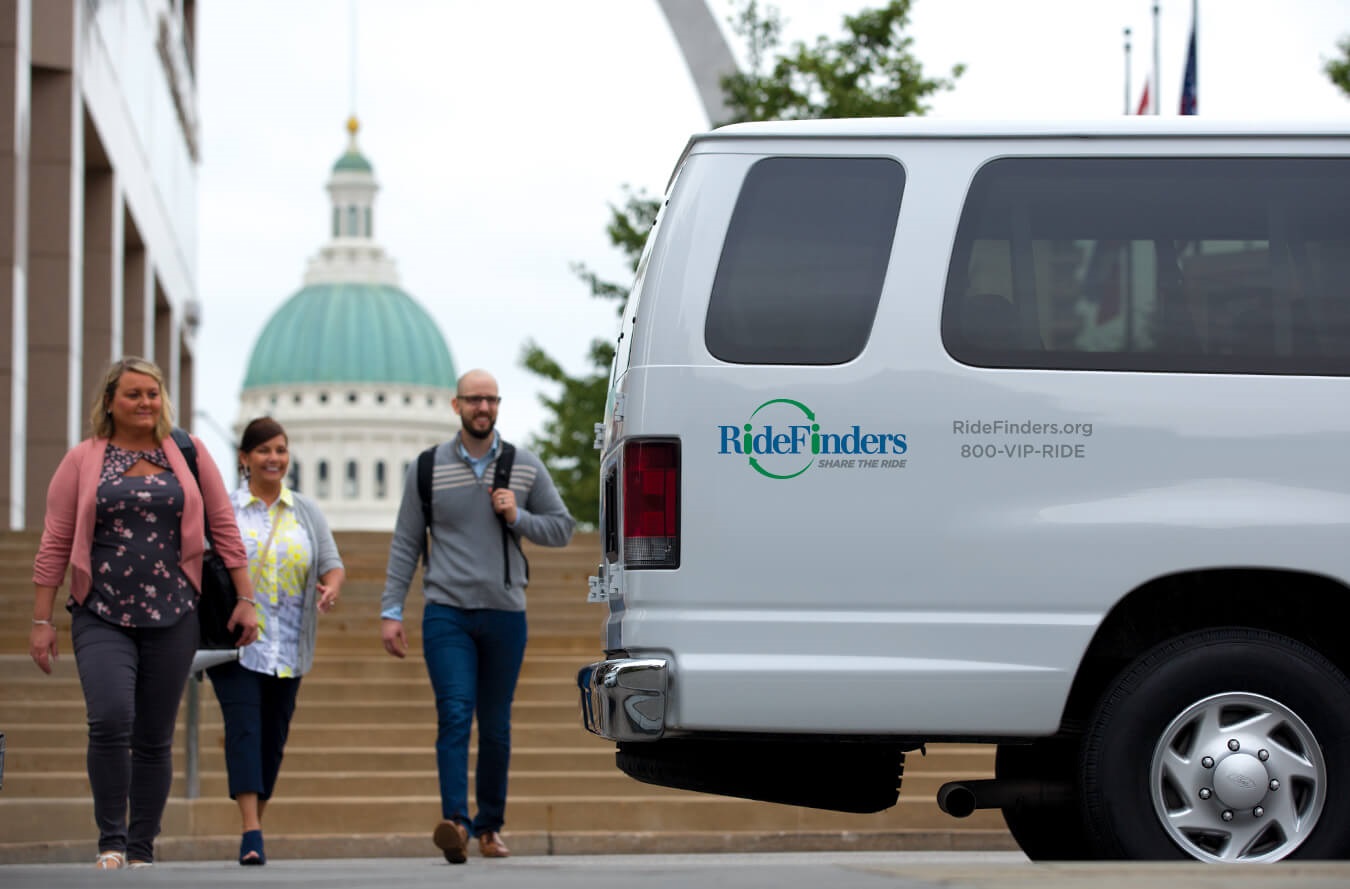 A RideFinders Vanpool is a group of commuters sharing the ride to and from work in vans provided by RideFinders. Vanpools include a primary driver, back-up driver and riders who split the operational cost by paying a monthly fare.
The van's fuel, insurance, and maintenance are covered in your fare. There's no need to worry about fluctuating expenses or whose turn it is to pay for gas!
Vanpools are open to the public. We can help you join an existing vanpool or start a new one.