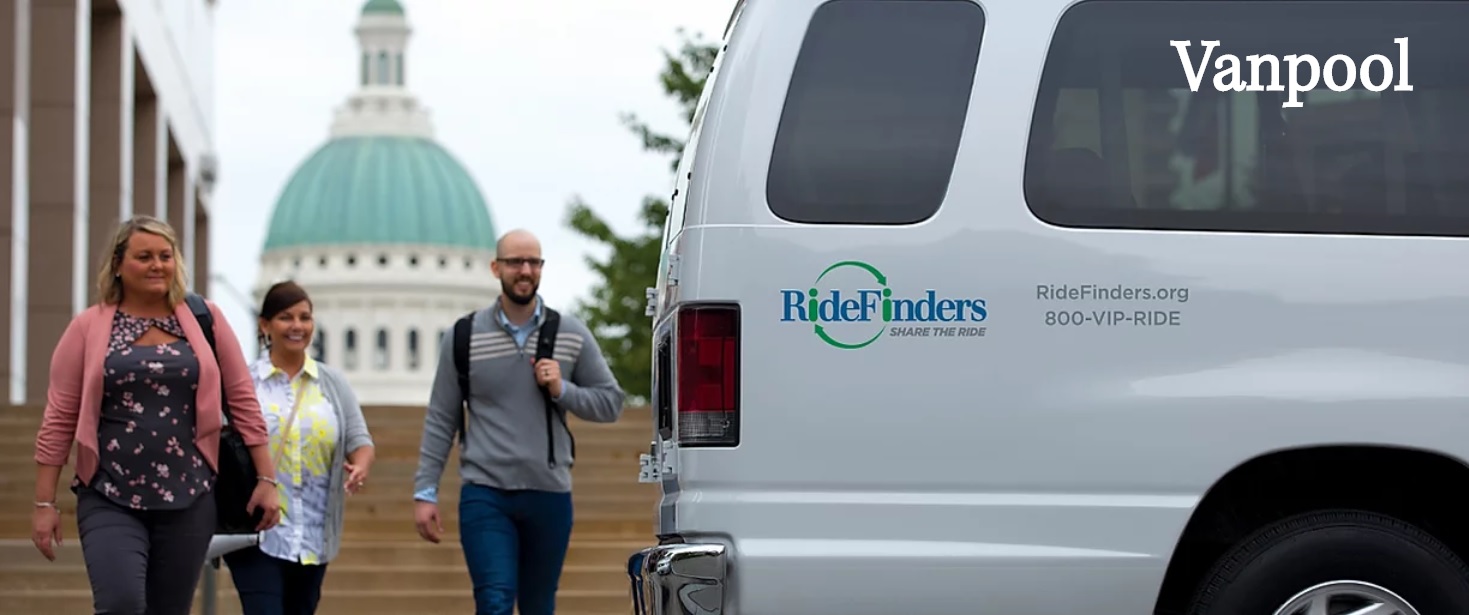 A vanpool is a group of 5 or more commuters sharing the ride to and from work in vans provided by RideFinders. Vanpools are open to the public and include a primary driver, back-up driver, and riders who split the operational cost by paying a monthly fare. Primary drivers may receive a free or reduced commute.
Vanpool participants are eligible for the RideFinders Guaranteed Ride Home which offers four free taxi rides home annually. Each ride is valued up to $125.
Contact us, and we can help you join an existing vanpool or start a new one!